Consultations
Dr. Pierre Fournier can assess you by appointment
Nyon Hospital (Corjon Building)
or on the site of the CHUV in Lausanne (Main Building).
Serving the patient
Learn more about the
Hospitalisation
– Senior Consultant Surgeon and Head of the Nyon Department of Surgery
– General and Visceral Surgery Activities
– Primary Center for Bariatric Surgery (Obesity Surgery)
– Ambulatory Surgery and Conventional Hospitalisation
Standard Division, Semi-Private and Private
– Consultant Surgeon in the Visceral Surgery Department of Prof. Demartines at the Vaud University Hospital Centre (CHUV) in Lausanne.
– Highly Specialised Medicine
– Complex Bariatric Surgery (Obesity Surgery)
– Academic activity
– CHUV/The Source Partnership
– Robotic-assisted Surgery by Da Vinci® for Bariatric Surgery
and surgery for Stomach, Hernia Hiatale and Reflux

I am close to patients, very attentive. The relationship of trust between a surgery and its patient is paramount, essential to the quality of care.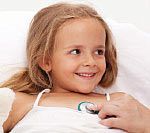 At vero eos et accusamus et iusto odio dignissimos ducimus qui blanditiis praesentium voluptatum delenit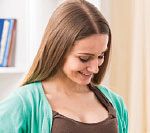 i atqueAt vero eos et accusamus et iusto odio dignissimos ducimus qui blanditiis praes voluptatum delenit
i atqueAt vero eos et accusamus et iusto odio dignissimos ducimus qui blanditiis praesentium voluptatum